2008 - 2022 | 14 years GrueneSmoothies.com - the original

Anniversary discount
To celebrate the 13th anniversary of our website we have reduced the Bianco Patto Pro by 50 € to 649,00 €. Anniversary offer valid while stocks last.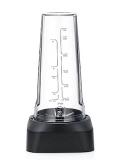 Anniversary set addition
To celebrate the 13th anniversary of our website the Tri-Set worth 129,00 € is included in the scope of delivery of the Bianco Patto Pro for free. Set offer valid while stocks last.

Anniversary bonus: nut milk bag More » Our nut milk bag extends the range of use of your Patto Pro even further: Filtration produces fine nut or cereal milk. The nut milk bag can also be used to prepare completely fibre-free celery juice. « less

Anniversary bonus: 500ml smoothie bottle, made of glass More » Green smoothies are our favorite breakfast, at home or to-go.
Purchasing this high-speed blender, you'll receive a 500ml retap to-go bottle, with a green lid of course ;-) « less
---

45-Days-money-back guarantee More » We love green smoothies and only offer what we can recommend without reservation. If our blender recommendation doesn't stand up to your everyday test, we'll take the blender back within the first 45 days of purchase. Full terms » « less
Powerful, Efficient and Quiet
The Patto Pro is the entry-level model of the professional league of Bianco di Puro blenders. It is equipped with a brushless DC motor, which brings several advantages: Regardless of the speed at which you operate the blender, the torque is always the same. Lower energy consumption and a lower noise level are among the benefits of the brushless DC motor. Especially in a professional environment, such as the catering industry, these advantages pay off.
Highlights of the Bianco di Puro Patto Pro
Quiet: Approx. 6 dB quieter than comparable models - maximum speed fully loaded - 10 db means a reduction of the noise level by 50 %
Powerful: The high torque at low speeds pays off, especially with almond butter. Thanks to the high torque, the blender can operate without going into overheat protection quickly.
Energy efficient: The brushless DC motor reduces energy consumption by up to 30 % compared to conventional high-speed blenders.
Low motor wear: Brushless DC motors naturally have lower wear. This extends the service life.
Flexible operation: In addition to 8 time programs, there is a manual mode and a manual timer mode.
Overview
Preparation possibilities with the Bianco di Puro Patto Pro
Creamy green smoothies
Delicious fruit and vegetable smoothies
Vegan plant and nut milks such as fresh almond milk
à la minute ice cream creations like fruit sorbets, frozen yogurt or healthy nicecream
Dips and sauces
heavenly creamy hummus made from chickpeas or beans
Hot soups heated by friction heat, such as cream of tomato soup
Healthy and vital baby porridge
Homemade nut butter
Liquid dough preparations - e.g. for pancakes, muffins or crepes
Freshly ground coffee or freshly ground almond flour
Crushed ice
Handling and operation of the Bianco di Puro Patto Pro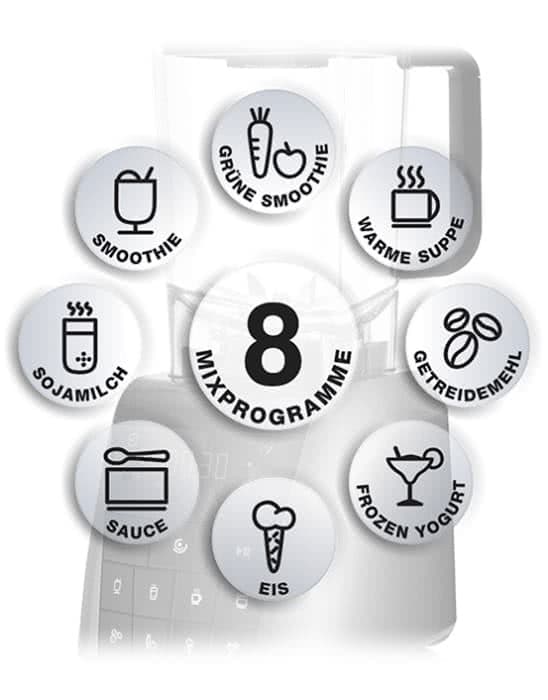 Reviews
[5 of 5 Stars]


Never again without programs

Normally I prefer to keep everything as simple as possible, all the programs of the Bianco di Puro Patto Pro made me skeptical at first. In a short time, I managed to work with the programs. Somehow they are self-explanatory. You have to go with the times .....

[5 of 5 Stars]


Everything super

The delivery arrived super fast (Thursday ordered, Friday delivered) and
everything was very well packed. After the first tests of this super blender I can already say: clear recommendation.
Write Your Own Review