Bottles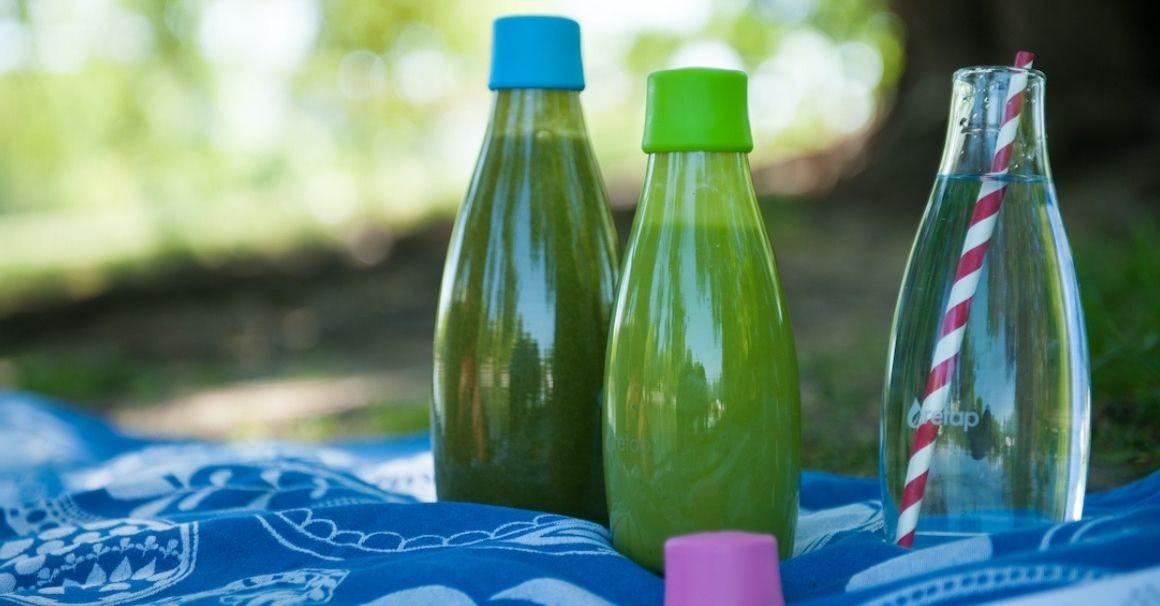 Green smoothies and juices are ideal as a snack or on the go. To ensure that no precious cargo is lost or spilled, it is recommended to use a robust and durable bottle. All drinking bottles in our store have been selected with great attention to high quality materials.
The Retap bottles are made of borosilicate glass, a light and stable material, which is also used for medical test tubes.
Also made of borosilicate glass, but denser in the design of the glass are the drinking bottles from Sana and Lifefactory.