Lose weight without dieting: 5 reasons why it is easier with green smoothies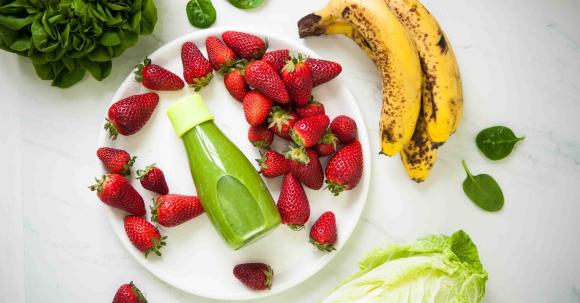 Losing weight without dieting is often very easy with the help of green smoothies: If you replace a meal per day with a green smoothie, you usually lose a few pounds. You will quickly find your own feel-good weight - without permanent diets and without having to give up small sins - you should even be able to maintain your feel-good weight. There a five quite plausible reasons why "With green smoothies to the bikini figure" is not a cheeky advertising promise.
Overview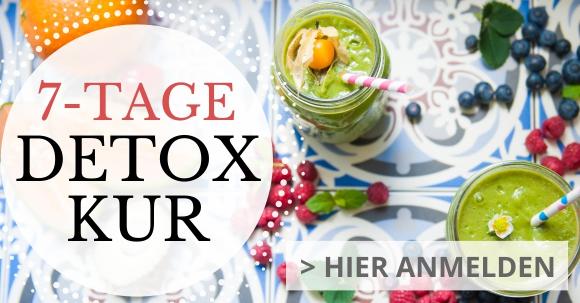 1. Green smoothies are an easily digestible and filling meal
...if they are freshly prepared from leafy greens, ripe fruits and water, without any added sugar or finished products. Unlike freshly squeezed juices, the ingredients in green smoothies are processed whole, therefore smoothies contain a lot of fiber. Blending creates an easily digestible but high-fiber meal that satiates for a long time. If I drink 0.7 to 1 liter of Green Smoothie for breakfast, I don't feel hungry until noon - about 3 hours later. In the meantime, I don't even have appetite for a small snack.
2. Green smoothies stop the craving for junk food and sugar
After a green smoothie, the craving for addictive foods goes away: sugar, coffee, junk food, white flour products - for some, it is also supposed to help against nicotine. I definitely need my espresso before my smoothie - or I won't even want a green smoothie - we don't want that.
Relevant literature: Befreite Ernährung by Christian Dittrich-Opitz
Reasons for this claim: Green smoothies really nourish the human cells. Those who are truly nourished are also truly satiated. In this phase uncontrolled hunger attacks have no chance. Among other things, this is due to the alkalizing effect of green smoothies. You can find out more about alkaline nutrition here.
3. Green smoothies reduce fat and water depots
Every day we take in toxins from food and the environment - e. G. through pills, through exhaust fumes, through food packed in plastic. If the toxins cannot be completely disposed by our detoxification organs - liver, kidneys, intestines and skin - the body builds up fat and water deposits as "final storage". It is visible as cellulite for women and belly fat for men. Green smoothies are a terrific support for the detoxification organs. They can help to reduce existing deposits. Result: We lose weight.
4. Lose weight with green smoothies without dieting
I don't like diets, I don't like permanent indulgence either. I like chocolate. But: I also like green smoothies. They have been my favorite breakfast for 5 years. All three of the above mentioned points are integrated into my daily life. Instead of changing my diet, I supplemented my diet without much hassle - and lost a few kilos along the way. Nevertheless, I still like to eat a 5-course meal in the evening and would never give up a festive feast with the family.
5. Green smoothies are suitable for everyday use and outsmart the yo-yo effect
Green smoothies can be prepared in no time at all: Add ripe fruit, leafy greens and water to a high-speed blender. Blend for about 1 minute. Done. Maximum preparation time: 10 minutes including cleaning. Smoothies give you a feeling of lightness, convenient to carry to work, travel, exercise - wherever. Guaranteed without yo-yo effect - because the above-mentioned points 1-4 prevail. The simplicity of smoothies is another reason why it wasn't hard for me to integrate them into my daily life.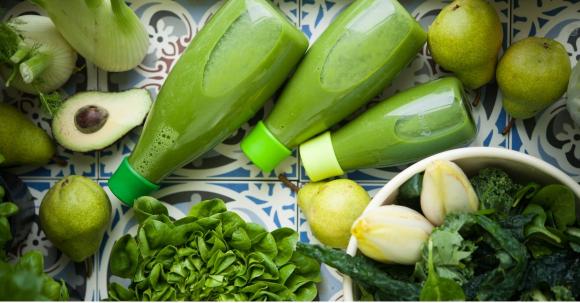 Did green smoothies help you lose weight or maintain your feel-good weight?
We appreciate your Feedback here!