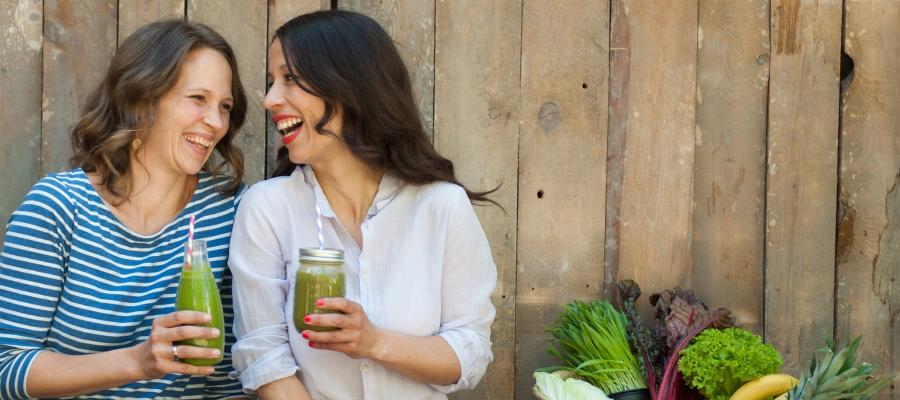 We love green smoothies and juices!
Green smoothies and fresh juices are the easiest way to support our diet with a high amount of nutrients every day. We love both - green smoothies, our favorite alkaline break­fast and fresh juices as an energy boost in between meals. However, the main reason: they simply taste delicious. Over the past few years, we've created a variety of smoothie recipes to suit every taste - click here to get inspired.
It's all about the right equip­ment!
The creamier the green smoothie, the better the tastes. Juices, on the other hand, should not be creamy: We want a full-bodied, clear taste! There­fore, they must be squeezed slowly and in a nutrient-friendly way to achieve the best result. See our selec­tion of smoothie blenders & slow juicers.
Blender Recommendations
Slow Juicer Recommendations
Green smoothie recipes and more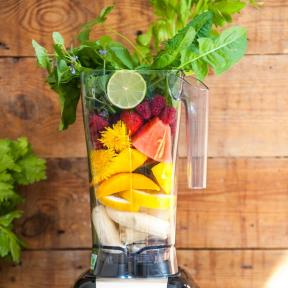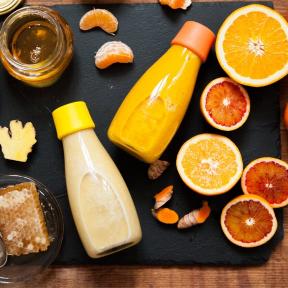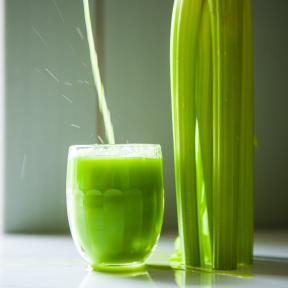 More Recipes

›
More Recommendations
Green Smoothies Tips & Tricks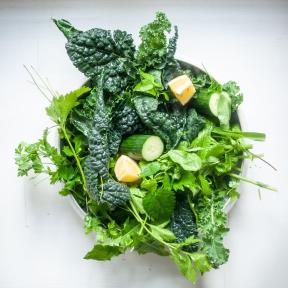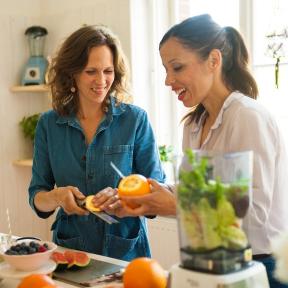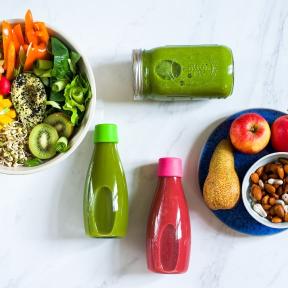 Subscribe to our Green Smoothies Newsletter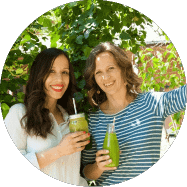 Join our news­letter now with your email address and receive our TOP 10 Green Smoothies recipes for free. Self-created gourmet smoothies for every beginner!
Please send me e-mails, according to the privacy policy, on a regular basis. The news­letter contains infor­mation about kitchen appliances, utensils, recipes and pre­paration tips, this is revoc­able at any time.
Green smoothies recipes, tips and blenders
Green smoothies on everyone's lips
In 2008, we launched the first german-speaking Green Smoothies website. Inspired by wild chimpan­zees, whose diet consists of over 80 % fruits and leafy greens, the homemade smoothie was born. Whether as a breakfast substitute, snack, sports nutrition or detoxer, a lot of people around the world now find the regular consump­tion of homemade Green Smoothies a very time-saving and con­venient way to get their daily dose of fruit and vege­table.
Prepare your own green smoothies in a high-speed blender
Sooner or later, anyone who prepares green smoothies wonders: which blender will make my green smoothies irresis­tibly fine and creamy? We there­fore regu­larly test new blenders and have compiled a selection of the best in their class. We offer blenders for green smoothies from the leading brands Vitamix and Bianco di Puro. Homo­geneous, creamy consis­tency and as few solid particles as possible are our require­ments when it comes to high-speed blenders. We have put countless high-speed blenders to the test and are confident about our selec­tion. For each green smoothie blender purchased on Gruene­Smoothies.com, you therefore receive a 45-day-money-back guarantee, which goes far beyond the legal right of with­drawal. Our blender comparison provides an overview of our price-perfor­mance winners in the individual cate­gories - click here.
Detox Cleanse with green smoothies
The moti­vation to launch Grüne­Smoothies.de in 2008 came from the desire to share our enthu­siasm for our favorite daily meal. In the meantime, we offer numerous, free online courses with recipes, shopping lists, tips and infor­mation on the ingre­dients. Beginner or advanced user, you will find what you are looking for on our website. Perhaps we will soon meet in our 7-Day Kickstart or the Detox cleanse. In addition, you can find tips for preparing green smoothies as well as heaps of smoothie recipes on our website.
Green Smoothies Recipes
Be inspired by numerous Green Smoothies recipes that we have lovingly developed and tested. You will always receive well-balanced compo­sitions, such as our green smoothie recipes for beginners, which have already inspired over 70,000 Challenge parti­cipants. If you want to meet us, come visit us in Berlin. We host work­shops for beginners and wild herb tours in our garden in Berlin Kreuzberg. You can also try a Green Smoothie from one of our re­commended high-speed blenders in our Berlin showroom.