Honeydew Melon Smoothie Recipe with Lemon Balm: "Honeybreeze"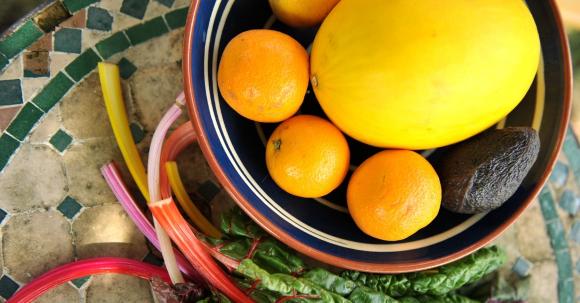 Honeydew Melon Smoothie: In "Honeybreeze" a natural liquid booster meets the elegance of lemon balm. Did you know that bees love lemon balm? Maybe that's why it pairs perfectly with the sweetness of "Honey-Melon". Adding the earthy power of chard and some freshly squeezed orange juice - e voilà: Honeybreeze - our refreshing summer smoothie recipe.
Honeydew melon smoothie with lemon balm
"Honeybreeze"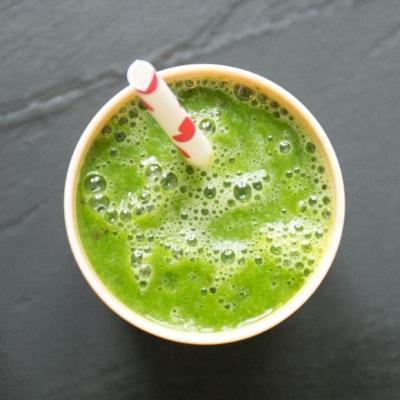 Ingredients
5

chard stalks

2

lemon balm sprigs

½

honeydew melon

½

avocado

1

banana

juice of 3 oranges

water

as needed
Instruction
Wash the ingredients and cut them into pieces that fit into your container.

Cut the avocado in half, remove the core and put the flesh in the container.

Add all other ingredients to the container and blend for about 45-60 seconds until the smoothie has a creamy, fine consistency.

Enjoy your honeydew-melon smoothie with all your heart!
Green smoothie recipes as a PDF file
Yes, I would like to subscribe to the newsletter and receive the 10 Green Smoothies Recipes for Beginners as a printable PDF file for free.

Please send me e-mails, according to the privacy policy, on a regular basis. The Newsletter contains information about kitchen appliances, utensils, recipes and preparation tips, this is revocable at any time.
We appreciate your Feedback here!