2008 - 2023 | 15 years GrueneSmoothies.com - the original
The Bianco Diver is a discontinued model that is no longer available in our store.
Our recommendation: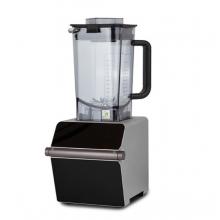 Bianco di Puro Tune Pro
Regular Price: 799.00
Special Price 732.34 €
The
Bianco Tune Pro
is quieter and the brushless DC motor is also more durable. For this reason, we can recommend the Tune Pro as a real alternative.
What makes the Bianco Diver Square+ so special?
As a special model, the Bianco Diver features the brand new Square+ container. Combining an extremely powerful motor and a perfect container for green smoothies, this special model belongs to the absolute top league of high-performance blenders. The fineness of the green smoothies can easily compete with much more expensive devices.

When combined with the UNO add-on container, the Diver becomes a true all-rounder. While the Square+ container is the specialist for (green) smoothies, soups, shakes, nut and grain milks, the UNO container is the specialist for hummus, energy balls, nut puree, pesto and all kinds of vegan preparation.

In addition, the Diver Square+ is a real design object that can be fully attested to its suitability for everyday use. The only small drawback is a missing cord winder for the power cord. Of course, this does not affect the blending result, and which beauty is complete without a little flaw?
Overview
Preparation possibilities with the Bianco Diver Square+
The Bianco Diver - the perfect high-speed blender for many preparation options. What's more: it combines manual speed control with automatic time programs. In total, it combines 5 kitchen machines or functions in a single device: It is an ice maker, ice crusher, blender, grain mill and vegetable grater:
Smooth, creamy, completely fiber-free green smoothies - of course also from wild herbs!
Fruit and vegetable smoothies with unique consistency
Delicious vegan milk, such as almond or hazelnut milk
Healthy, whole-food vegan juices
Fresh pestos, dips and sauces
Sinfully delicious ice cream creations (fruit and milk ice cream, vegan ice cream), sorbets (fruit ice cream) and frozen yogurt
Hot soups, sauces, fondues and chocolates heated by friction heat in minutes
Raw food: creations of all kinds, such as chunky salsa, Italian pesto, chopped vegetables, soups or slivered nuts and almonds
Healthy, fresh, vital baby food (baby food)
There are no limits to the preparation possibilities: raw and natural food preparations of all kinds are possible, as well as cooked dishes!
Handling, operation and cleaning
Operation: simple, intuitive and intelligent; touch panel for all functions that can be called up at the touch of a button: manual speed control and on/off function as well as time program selection.
The handling: easy and comfortable! The container has a comfortable handle, which is equipped with a drip-free special spout. A splash guard lid with removable opening sits on top of the container. The leakage of liquids is prevented by a high-quality seal.
Cleaning the Bianco Diver is very easy and done within seconds. Simply pour (warm) water together with a few drops of detergent into the container, blend and... done!
Technical specification and performance of the Bianco Diver Square+
All performance features at a glance
The motor: the Bianco Diver is equipped with a powerful 2.0 hp motor - 1,680 watts and up to 32,000 revolutions per minute.
Very good performance data, ie. High wattage and high revolutions per minute are indispensable prerequisites for microscopically grinding fruits, vegetables and leafy greens. Only "micro-grinding", which is not possible without a high-speed blender, releases the vitamins, minerals and antioxidants contained in the plant fibers. The result: The digestion effort decreases, the bioavailability of the nutrients (absorption) increases! Another advantage, not only in terms of health, but also in terms of taste: the release of flavors!

The motor of the Diver is equipped with air cooling and a built-in overheating protection, which switches off the motor in case of overload.
The blade base of the Bianco Diver features cutting blades made of hardened, stainless, Japanese 18/8 stainless steel. Excellent performance and maximum durability characterize these knives.

The speed regulation is done in two ways:
Manual variable speed adjustment
Automatically - when using the time programmes
The following time programms are available:
Sauce: level 8 for 2 seconds - 1 second break - 5x repetitions. Then level H for 45 seconds.
Total duration: 1:00 min
Vegetable (Green Smoothies/Vegetables): Level H for 30 seconds - 2 seconds break - level 6 for 10 seconds - 2 seconds break - level H for 60 seconds - 2 seconds break - level 6 for 10 seconds.
Total duration: 1:56 min
Soy Milk: Accelerates to level 5 in 5 seconds - level 5 for 25 seconds - then level 8 for 30 seconds - level H until the end of the programme.
Total duration: 6:00 min
Nuts: Level 5 for 5 seconds - then level 8 for 2 seconds and 1 second break - 10 repetitions.
Total duration: 0:35 min
Smoothies (fruit smoothies): Level H for 8 seconds - then 2 seconds break - 3 repetitions.
Total duration: 0:30 min
Soups (Bisque): level 7 for 5 seconds - then level H for 5-10 seconds. Level H until the end of the programme.
Total duration: 8:00 min
The Diver's manual mode gives access to a total of 10 speed levels. The variable speed control allows you to change the levels while blending via the touchscreen.
The Bianco Diver Square+ is equipped with a 1.5-liter container made of Tritan plastic (BPA-free).
Power: 2.0 horsepower; 220 - 240 volts / 50 Hz - 60 Hz; 1,680 watts
Revolutions: 14,000 rpm. (level 1) up to 32,000 rpm. (level H)
Dimensions (width x height x depth): 16,8 x 43,8 x 20,2
Weight: approx. 5.0 kg
Material: 100 % Tritan ; Suitable for temperatures up to 100°C
Controls: touch panel with 6 time programs, pulse button, on/off button, display with runtime indicator, touch-sensitive speed scale in manual mode
Container: 1.5 liter container (SQUARE+) made of BPA-free Tritan
Volume of container: 1.5 liters
Blade type and material: 2 wet cutting blades made of stainless steel; HCS (Japan)
Safety features: overheating and overload protection, container detection sensor
Certification / Standard: CE, EMC, CB, LVD, CCC, PAH
Warranty: 5 years warranty on the motor block, 2 years warranty on the container, 2 years warranty on the tamper
Energy-consumption in standby: 0,339 Watt
The Bianco Diver in our blender´ comparison
You can find all details about the Diver in the "Technical data" tab. It is also worth taking a look at our detailed test, the blender comparison. Find out how the diver performs in direct comparison with our other blenders.
Scope of delivery
Bianco Diver Square
1.5 liter Square container made of BPA-free Tritan.
TS Tamper
Lid incl. cap
Instruction manual in English
Scope of delivery of the bianco diver with the Uno container:
1.0-liter container made of BPA-free Tritan
Lid
Tamper TXS
Recommended accessories for the Bianco Diver Square
The power saver plug is a must have for all Bianco di Puro blenders. Bianco di Puro blenders do not have an on/off switch, their LED lights consume energy even when they are not in use. The power-saving plug ensures that your Diver does not consume energy when it is not in use.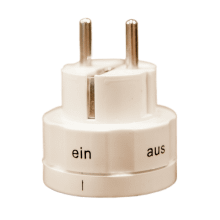 If you want to prepare more than just smoothies, you should take a look at the Bianco Uno container. This is an excellent addition to the Bianco Diver! The uno container allows the preparation of small quantities, which is very convenient when preparing ice cream, pesto or hummus.
To maintain the nice look of the container, we recommend cleaning after each blending process. Our cleaning brush is perfect for cleaning the container.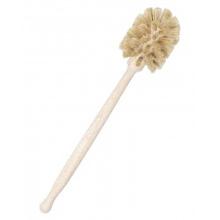 Cleaning Brush for Containers, Juicers & Bottles
Warranty
Motor block: 5 years
Container: 2 years
Tamper: 2 years
Conclusion
The Diver convinces with a very simple, modern design and a well-implemented touch screen operation that leaves hardly anything to be desired. A harmonious blender that has the perfect balance between reduced design and optimal functionality.
Questions & Answers about the Product
Ask a question
Total 4 question(s)
Dear GreenSmoothies.com team,
thank you very much for the quick reply. I'm thrilled at how knowledgeable and quick this is.
I actually had apples in it, in 1/8th chunks, but I didn't have much else. Just apples and ginger and an orange. And 7 ice cubes. Was still lukewarm.
Meaning the apple pieces would need to be cut even smaller? I will continue to watch. The perfect blender does not seem to exist :D Or does the Vitamix 500pro combines the creaminess of the Divers with the isolation of the Piano?
Have a great weekend :)
Love Dani
Question submitted by Dani on January 31, 2020 at 15:30 o'clock
Hello Dani,

nice that we have brought you a step further.

Hard ingredients, such as apples, as well as ginger or carrots, cause an above-average rise in temperature. This is cause pieces of these ingredients tend to get stuck under the blades, no longer being puréed, but constantly rubbing against the knifes (frictional heat).
Normally 1/8 should be enough for apples, however we would probably put the ice cubes first, then the orange, then the apple.
Cutting the apple even smaller may not help. The container needs liquid to keep the pieces from jamming under the blades. It could even be that in your particular case, more water instead of ice could paradoxically make the smoothie colder. Overall, it sounds like you like the smoothie to be rather thicker. If that's just been a habit so far, adding additional water, which wasn't listed in your ingredient list, will help. The smoothie will be thinner, but probably also a little cooler. You could also try the sauce program, instead of the green smoothie program. That's better suited for smoothies. It runs for a shorter time and experience has shown it to be more effective.

Have a lovely weekend!

Your GrueneSmoothies.com team
Beanwortet am 31.01.2020 um 20:25 Uhr
Dear smoothie experts,
i previously had the Bianco Piano and was very satisfied except for the sometimes awkward operation. Compared to the Diver (running both in the green smoothies program), the smoothie got really warm in the Diver. Both blenders had the same thing in them with the same amount of ice cubes. The smoothie was nice and cool in the piano (though not quite as fluffy and creamy as in the Diver). Is the heat generation that much higher in the Diver? Or did I do something wrong? The Diver is actually the higher quality product... the smoothie should remain cool, yet becomes warm. Do you have any ideas on how to solve this problem?
Would be super happy about it. Thank you very much!

Kind regards
Dani
Question submitted by Dani on January 30, 2020 at 22:52 o'clock
Hello Dani,

thank you very much for your question.

In our experience, the heat generation of the piano is comparatively low. That is one of its strengths. The operation rather not, especially compared to the Diver….
There are definitely differences in heat generation between the blender. However, the fact that the heat development is that much higher in the Diver is somewhat surprising. Of course, it may also be due to the Square bowl, which reacher higher blade tip speeds.
Ideally, this results in a much more finely puréed creamy smoothie, but it also increases the temperature. Everything comes at a price...
However, it may also be related to the order of ingredients. Hard ingredients, like apples should go in last, for example. Soft ingredients, like bananas, first. To lower the temperature, you can also substitute more water with ice cubes.

Hopefully, we were able to help you!

Best regards,
Your GrueneSmoothies.com Team
Beanwortet am 31.01.2020 um 00:34 Uhr
Dear green smoothies team,
I would like to use the blender to prepare energy balls and nut butter. Is the Square container suitable for preparing viscous substances, or do I then need the Flower container? Is there another container for making smaller quantities...? I am confused.
Best regards, Conni
Question submitted by Conni on December 31, 2019 at 00:34 o'clock
Hello Conni,

thank you very much for your message.

The Square container is very suitable for the preparation of liquid ingredients (such as soup and smoothies) or for grinding (cereals, nuts)

The Bianco Flower grinding and stirring container can be used especially for the preparation of so-called "energy balls" based on dried fruits and nuts

Best regards from Berlin :- )

Betsy from the GrueneSmoothies.com team
Beanwortet am 02.01.2020 um 11:45 Uhr
Unfortunately, I cannot figure how to preselect a time on the Diver? I can't find it in the instruction manual.
Question submitted by Trude on October 23, 2017 at 13:41 o'clock
Hello Trude,

Thank you for your question.

Unfortunately, the Diver does not allow you to program a manual timer. However, the Diver can be started at the touch of a button. This is not possible with most other Bianco blenders.

Best regards,
Your GrueneSmoothies.com team
Beanwortet am 24.10.2017 um 13:37 Uhr
Ask a question
Reviews
[5 of 5 Stars]


Rating without text

[5 of 5 Stars]


Rating without text

[5 of 5 Stars]


Clear recommendation

The Bianco di Puro Diver Square is my first high-performance blender. Accordingly, I can not make any statement about the comparison to other devices. However, I can say that it really gets everything small, no matter how hard the ingredient is. The handling is very intuitive and has also opened without reading the manual. In the kitchen, the device is a real eye-catcher.

[5 of 5 Stars]


Diver Square + UNO add-on container

I bought the Diver Square and the additional container UNO. Before I was sceptical whether you really need two containers - but thought that I can try because of the 45-day warranty.
The Square brings incredibly good results for smoothies and soups.
I have made baby food and hummus and nice cream with the UNO so far. This also works much better than in my previous blender.
All together a super blender and a super set

[5 of 5 Stars]


Have been satisfied for a long time

Have the Diver since the beginning of 2015, back then still for over 600 EUR. Not regretted a second. It looks super minimalist and does exactly what it should. No annoying beeping noises, tidy display and plenty of power. What more could a man want?
Write Your Own Review