Pomegranate Smoothie Recipe with Passion Fruit: "Crunchy Pomegranate"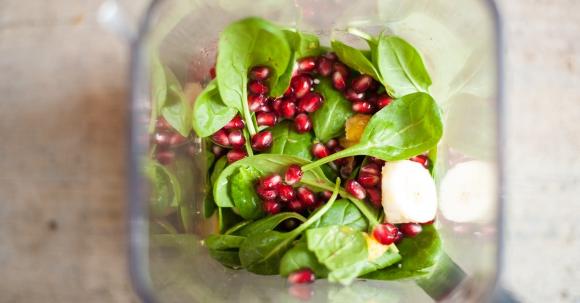 The pomegranate smoothie for a bright winter!
The pomegranate smoothie is a magic drink! Pomegranates are in high season in December and are a symbol of youth and beauty. They taste decidedly fresh and crisp and contain abundant antioxidants that protect our cells from free radicals.
These bright red fruits are not only tasty in the pomegranate smoothie, but also as a topping, they give your smoothie a special crunch and encourage chewing.
Preparation of the pomegranate:
Getting the little red seeds out is a bit of a challenge. The following trick will work reliably without your festive clothes being speckled in red: First, use a sharp knife to cut the skin four times lengthwise, then break apart the pomegranate. Place the pomegranate in a bowl of water and loosen the seeds for your pomegranate smoothie under water. This will prevent splashing and the small white pieces of peel will float to the surface and can easily be removed.
Pomegranate smoothie
"Chrunchy Pomegranate"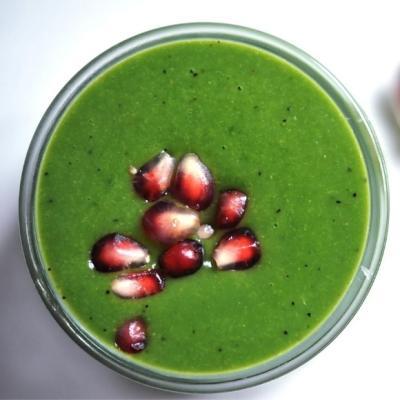 Ingredients
2

handful of spinach

1

handful of postelein

1

pomegranate

save 1/4 of the seeds as topping

1

passion fruit

2

bananas

small, ripe

1

mango

without seed

water

as needed
Instruction
Clean the ingredients and cut them to the appropriate size for your blender.

Place all ingredients in your high-speed blender, add a little water and blend for about 45-60 seconds.

Enjoy your smoothie as soon as possible !
We appreciate your Feedback here!