Passion Fruit Smoothie Recipe with Pear, Apple and Avocado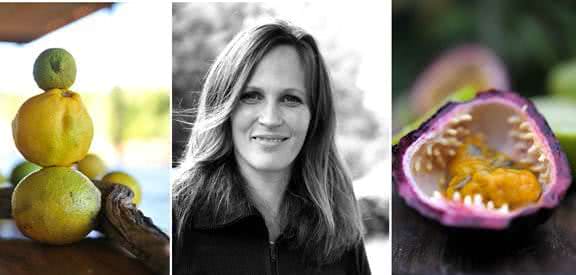 A green smoothie that always succeeds, even if there is a lack of creativity, the passion fruit smoothie. The recipe can be varied as you like, four of my favorite ingredients form the base: Spinach, ripe avocado, lemon and passion fruit. They make this passion fruit smoothie a full-bodied experience. In my opinion, passion fruit is the most flavorful fruit and turns any smoothie into a cocktail. The lemon, zest as well as juice, takes bitter tips out of the smoothie - Avocado gives the velvety texture that ties all the components together.
Spinach gives the passion fruit smoothie is beautiful green color. It should, always be used in rotation with other green leaves, in my case it is used several times a week, because the result just always great.
Passion fruit smoothie
With pear, apple and avocado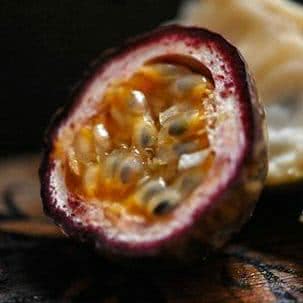 Ingredients
3

handful of spinach

1

bunch of parsley

1

bunch of pimpinelle

1

avocado

ripe

2

pears

ripe, type: conference

1

passion fruit

1

banana

large

1

apple

small

1

cm slice of lemon

with peel and the juice of the whole fruit

water

as needed
Instruction
Clean ingredients and cut to size suitable for your blender!

Cut the avocado in half, remove the core and place the flesh in the blender container.

Put all the other ingredients in the container and blend for 45-60 seconds until you reach a smooth, creamy consistency.

Enjoy with all your heart!
(result is approx. 1.5 liters - don't worry the taste ensures that someone takes care of it, I promise :-) )
Have fun with the recipe and your variations.
We appreciate your Feedback!