Kaki Smoothie Recipe "Yin & Yang"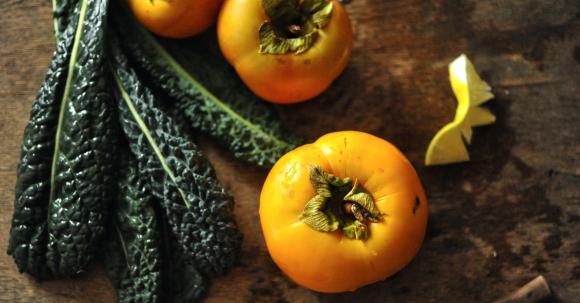 The Kaki smoothie: actually an essence, yet decidedly expressive. It consists of two main ingredients that are opposites: One ingredient being black kale. It is dark green, hearty, strong in flavor and has a solid consistency. The other ingredient is the Kaki fruit, whose orange flesh is reminiscent of overripe apricots, a sweet jelly.
With a strong dash of clementine and lemon juice, the main ingredients combine to create an intense, invigorating magic drink.
I felt very nourished from just a small glass of Kaki smoothie (200 ml), although I usually drink three to four times that amount.
Persimmon smoothie
"Yin & Yang"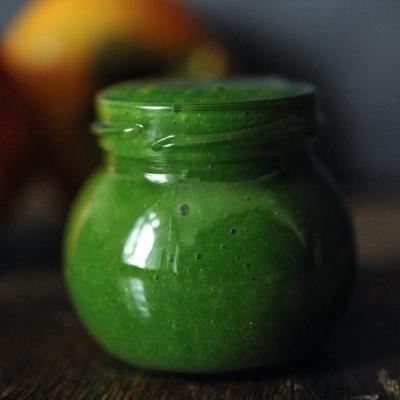 Ingredients
5

leaves black cabbage

palm kale

1

persimmon

large, ripe, with peel if organic

juice of three clementines

juice of one lemon

some

lemon zest

water

if necessary
Instruction
Clean the ingredients and cut them to the appropriate size for your blender.

Put everything in the container and blend for 45-60 seconds until you reach a smooth, creamy consistency.

Enjoy your Kaki-smoothie with all your heart!
We appreciate your Feedback!
Have fun trying it out!