Detox Smoothie Ingredients: TOP 10 Fruits and leafy Greens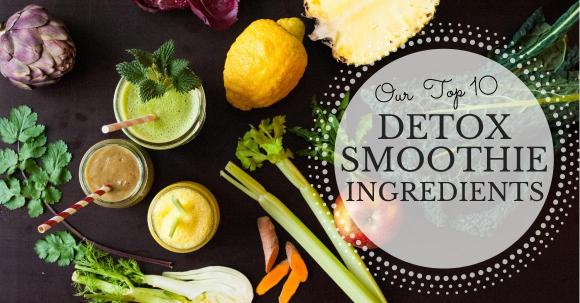 By drinking green smoothies daily, you are casually implementing a 365-day detox. Green smoothis effectively support the digestive and discharging organs such as intestines, liver and kidneys. There are, for example, the water-insoluble fibers of the fibrous leafy greens, which clean the intestinal walls like little sponges and ensure more intestinal peristalsis. Good by Constipation! Among other things, the green plant pigment chlorophyll, is considered to be blood-forming and purifying. Resulting in the wake-up-eyes-wide-open effect that green smoothies give me every morning, as if it was a green blood transfusion. And of course there are leafy greens and fruits that are just made for detoxing with green smoothies or even for a detox cure. We present our TOP 10 Detox Smoothie Ingredients.
Detox Smoothie Ingredients: Fruits and leafy greens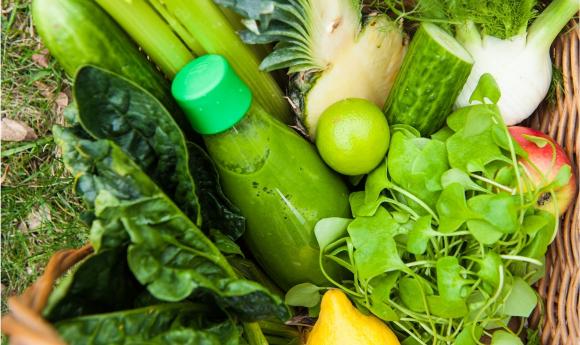 365 days a year: Daily Detox with Green Smoothies
Pineapple
We love pineapple in green smoothies, its flavor can be combined in so many ways. At the same time, the queen of tropical fruits also contains a lot of detox. Pineapple contains the enzyme bromelain, which not only stimulates the metabolism, but also ensures a well-cleansed colon.
Endive
Bitterness please! Bitters are important for healthy digestive activity - they stimulate the release of bile and pancreatic juices, stimulate alkaline formation in the body and naturally help to eliminate toxins. If we want to give our green smoothies an additional detox effect, they are allowed to taste a bit bitter. This succeeds particularly well with this bitter lettuce - endive
Fennel
Fennel is said to have a draining, flushing and anti-inflammatory effect and naturally belongs in the circle of first-class detox smoothie ingredients. The vegetable fruit also contains few calories and helps to get rid of extra pounds.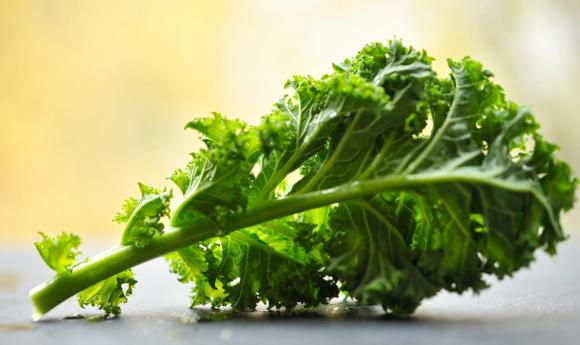 Kale
With its high fiber content, it is a real digestive aid and adds variety to your green smoothie, especially during the green-poor winter season. Green and black cabbage are considered excellent detox smoothie ingredients, they are said to support the detoxification of the organimus with a lot of chlorophyll and vitamin C. Blending the cabbage makes it easier to digest, allowing you to have a delicious raw cabbage meal!
Coriander
Asians probably exactly know why they use coriander for seasoning so often in their cuisine. The garden herb is considered a comprehensive healing plant with a special detox factor: coriander is actually said to be very effective as an expelling agent for heavy metals - for example, mercury, which often is released by amalgam fillings.
Turmeric
Also called Curcuma, belongs to the ginger family. This small tuber is said to have numerous healing effects. From a detoxification perspective, it is worth noting that turmeric is thought to actively support our most important detoxification organ - the liver. In addition, turmeric is said to stimulate the formation of gastric and bile juices as well as the digestion.
Tip: For improved absorption of turmeric, simply add 2-3 black peppercorns to your green smoothie.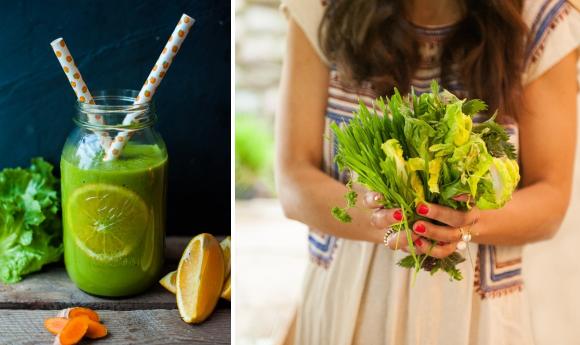 Celery
Many dislike celery, yet it is such a readily available and effective detox smoothie ingredient. It has a very high potassium content, which is responsible for its diuretic effect and thereby provides a profound drainage of the body. Our daily toxins are simply flushed out - this is how it should always be. In addition, celery is very alkaline, which makes it so valuable for the balance between acids and bases in our body.
Wheatgrass
Wheatgrass is considered one of the most chlorophyll-rich plants around. Chlorophyll is also called green blood - its chemical composition is very similar to the human red blood pigment hemoglobin. According to this relationship, chlorophyll is said to have blood-forming and blood-purifying properties. Other effects attributed to wheatgrass are: regenerating of the blood and promotion of oxygen transport to the cells. Wheatgrass smoothie are a fresh cell cure - What are you waiting for? blend!
Wild herbs
There is nothing that cannot be countered by a herb! And of course, wild herbs are also perfect detox smoothie ingredients. For example, they have been found to contain significantly more chlorophyll than our cultivated salads and herbs. We want to particular recommend three: Nettles - extremely high chlorophyll content therefore considered blood purifying, but also dehydrating - they bind and extract what needs to come out of the body. Dandelion - activates the metabolism and regulates digestion with its bitter substances. It is said to be particularly good for the liver and gall bladder. Goutweed - extremely alkaline and can be used well against hyperacidity. Starting in March, the wild herb season really gets going, we look forward to it every year!
Lemon
A wedge of lemon with zest or fresh lemon juice not only gives the green smoothie a pleasant freshness, but makes it even more alkaline and therefore even better for our acid-base balance. This is because lemon stimulates the body's own alkaline formation by promoting bile production in the liver. In addition, lemon is recommended for cleansing the kidneys and as prophilaxes against kidney stones .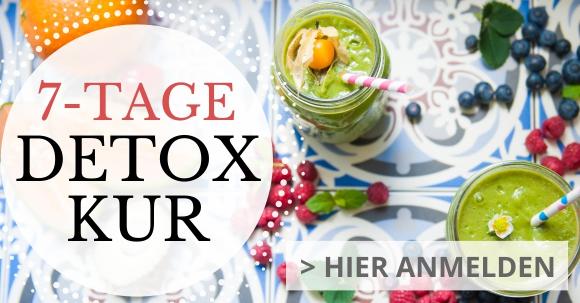 What detox smoothie ingredients do you like to use in your green smoothie?
We appreciate your Feedback here!