Palmkohl Smoothie Rezept "Greeny­licious"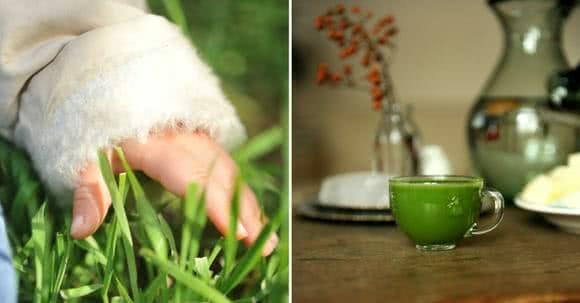 Für den Palmkohl Smoothie heute greife ich nach vielen regio­nalen Zutaten, die im Garten, im Bioladen und auf dem Wochen­markt zu finden sind. Meist komme ich dabei nicht ganz ohne ein paar weit­gereiste Köst­lich­keiten aus, da gerade die Früchte für den be­sonderen Geschmack eines Grünen Smoothie ver­antwort­lich sind. Die grünen Zutaten für den Palmkohl Smoothie können aller­dings ganz leicht regional zusammen­gesammelt werden.
Palm kale smoothie
Smoothie with regional ingredients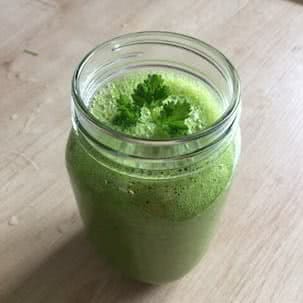 Ingredients
5

palm kale leaves

1

handful of wheatgrass

1

bunch of parsley

1/2

cucumber

1

apple

1

pear

1/4

honeydew melon

1/2

avocado

juice of half a lemon

some

lemon zest

water

as needed
Instruction
Clean ingredients and cut to size suitable for your blender!

Cut the avocado in half, remove the core and place the flesh in the blender container.

Put all the other ingredients in the container and blend for 45-60 seconds until you reach a smooth, creamy consistency.

Enjoy from the heart!
Über Dein Feedback freuen wir uns hier!