Palm Cabbage Smoothie Recipe "Greenylicious"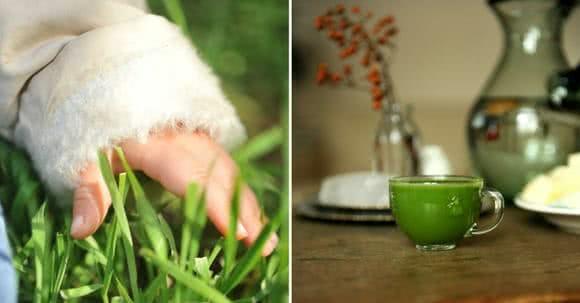 Today's palm kale smoothie is made with lots of local ingredients available in your garden, at the health food store around the corner or at your local farmer's market. I usually can't do without a few far-traveled delicacies, as it's these fruits that give the green smoothie its special taste. However, the green ingredients needed for the palm kale smoothie can easily be gathered regionally.
Palm kale smoothie
Smoothie with regional ingredients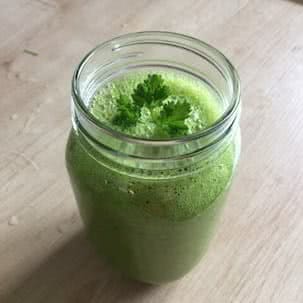 Ingredients
5

palm kale leaves

1

handful of wheatgrass

1

bunch of parsley

1/2

cucumber

1

apple

1

pear

1/4

honeydew melon

1/2

avocado

juice of half a lemon

some

lemon zest

water

as needed
Instruction
Clean ingredients and cut to size suitable for your blender!

Cut the avocado in half, remove the core and place the flesh in the blender container.

Put all the other ingredients in the container and blend for 45-60 seconds until you reach a smooth, creamy consistency.

Enjoy from the heart!
We appreciate your Feedback here!