Energy Balls Recipe: Healthy sweets between meals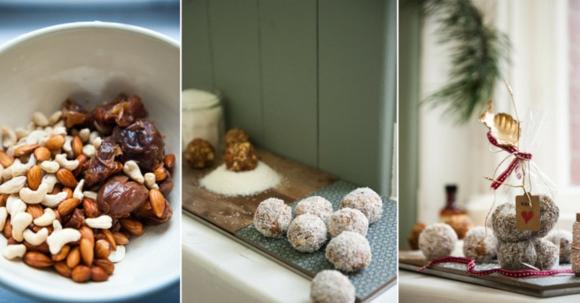 Simple, delicious and healthy - Energy Balls are the perfect sweet treat for young and old. Whether as a snack in the office, as a healthy dessert or as a sweet gift idea - these energy balls are incredibly versatile and have so far always been a delicious treat for everyone. Above all, however, they are incredibly well suited for athletes, as the balls quickly provide high-quality energy. They owe this to a fine date-nut mixture. The dates are rich in potassium, while the healthy fats and proteins of the nuts provide the necessary brain and muscle power. This is also ideal for nursing moms who need lots of quick energy. There is a reason why Energy Balls are also often called "breastfeeding balls". They can be prepared in advance and can be kept in the refrigerator for a good week. Of course, you can also freeze them.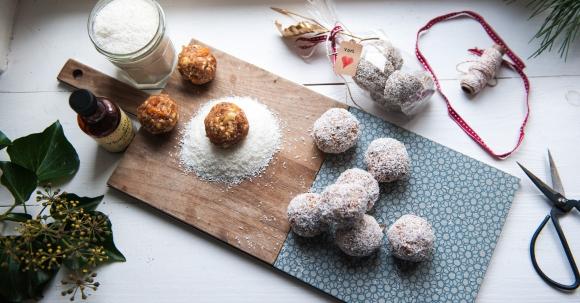 The basis for these energy-giving balls almost always is the combination of dates and nuts, which are ground in a high-speed blender until a tough, slightly sticky mass is formed. To ensure that this works in every case and also with every powerful blender, there is an insider tip: Please soak dates and nuts the night before! This will most likely prevent the high speed blender from overheating. Of course, making the energy ball mixture still remains a somewhat "sticky" affair, but it's well worth it! You'll be rewarded with delicious energy balls that have a discreet taste of cinnamon and vanilla.
Energy Balls
Energy Balls with almonds and dates
Cuisine
Appetizer, Dessert, Snack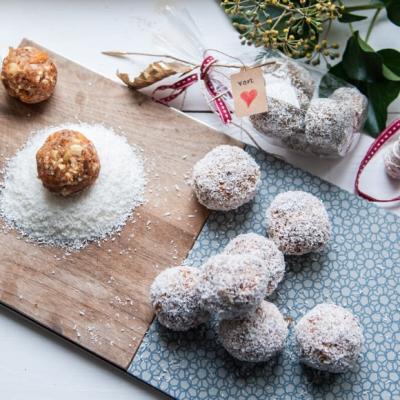 Ingredients
300

g medjool dates

soaked, without pit

175

g almonds

soaked

175

g hazelnuts

soaked

150

g cashews

unsalted

1

teaspoon vanilla extract

alternatively vanilla bean pulp

1/2

teaspoon cinnamon

grated coconut
Instruction
Soak the dates, almonds and hazelnuts in water with a dash of apple cider vinegar or a pinch of baking soda overnight. Soaking these ingredients is really the key tip here, as the recipe will then definitely work in the high-speed blender. Drain the next morning and dry the nuts and dates with a towel.

Next, remove the seeds from the Medjool dates and roughly chop the hazelnuts and almonds with a large knife. Then put them in the blender with the dabbed dates and cashews and a teaspoon of vanilla extract. Alternatively, you can use vanilla bean pulp.

Once the container is tightly closed, run it on high to maximum speed so that all the ingredients are chopped and blended. Use the tamper to push the ingredients to the blades during the blending process so that the blades don't run dry. This is unquestionably a recipe which requires some help with a spoon (when the blender is turned off) if the mixture becomes too chewy.

Once everything is well chopped, you can take the mixture out of the blender with a spatula or spoon and roll it into walnut-sized energy balls in your hands.

The balls are topped off with a snow-like coating of shredded coconut. Simply dip the finished balls into a bowl of shredded coconut and roll them around until they are covered on all sides. The finished balls will keep in the fridge for about a week!

Enjoy your healthy energy balls!
Have you ever made energy balls yourself? How do you like our recipe?
We appreciate your Feedback here!