Berry Smoothie Recipe: "VIVA LA MAMMA"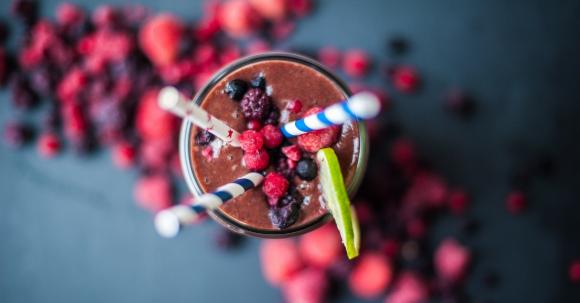 We dedicate the berry smoothie, refined with edible flowers, to all mothers of this world. Because as multifaceted as the flowers of our earth, so diverse are the mothers. All in pink, the Berry Smoothie is a creation of a special kind. In this smoothie, many wonderful edible flowers share their colors and scents with fresh berries.
Here's to you, dear moms: "Viva la Mamma!"
Berries smoothie
Berries smoothie recipe with flowers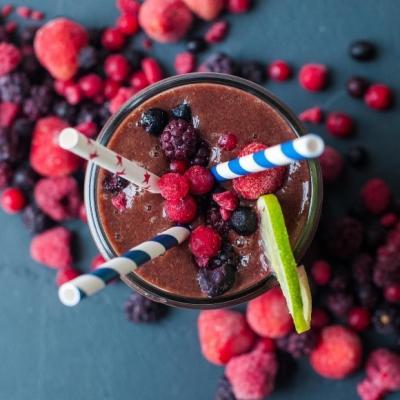 Ingredients
1-2

handfuls of edible flowers

e.g. daisies, dandelions, pansies, deadnettle, scorpion grasses, wild roses

2

bananas

200-300

g fresh berries

raspberries, strawberries, blueberries

2

cm vanilla pod

or pinch of ground vanilla

1

squeeze of lemon juice

1

large watermelon piece
Instruction
Wash the ingredients and cut them into pieces that fit into your container.

Place all ingredients in the container and blend for about 45-60 seconds until the smoothie has a creamy, fine consistency.

Enjoy your berries smoothie with all your heart!
Green smoothie recipes as a PDF file
Yes, I would like to subscribe to the newsletter and receive the 10 Green Smoothies Recipes for Beginners as a printable PDF file for free.

Please send me e-mails, according to the privacy policy, on a regular basis. The Newsletter contains information about kitchen appliances, utensils, recipes and preparation tips, this is revocable at any time.
We appreciate your Feedback!