Applesauce recipe - the fastest way to do it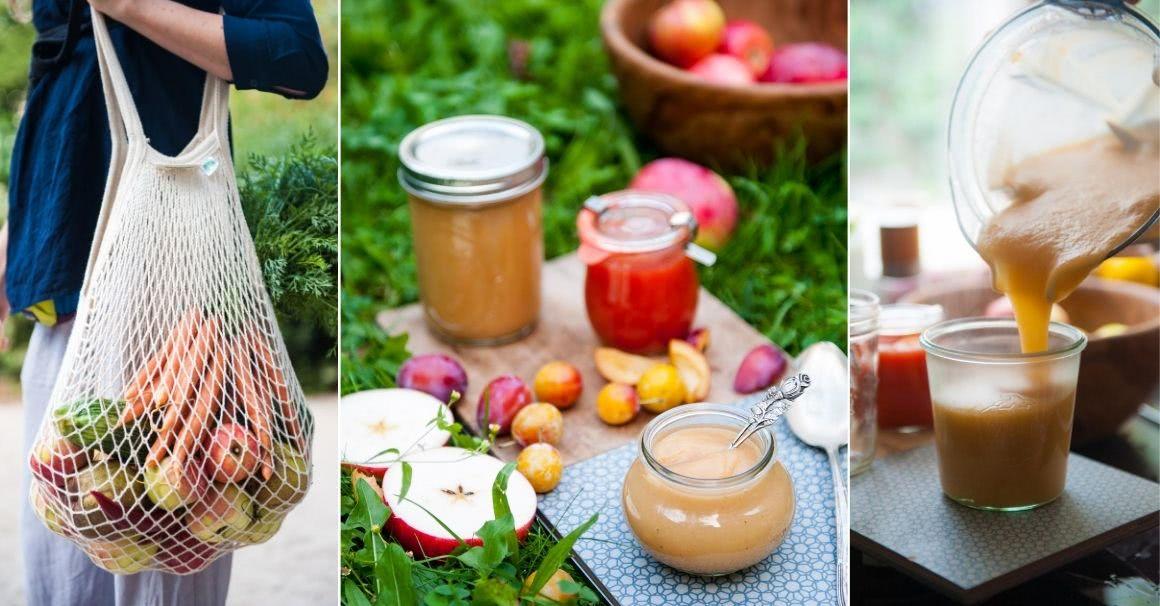 Unbelievable how good apples can taste! Just harvested, freshly picked from the tree, they are full of flavor and sooo juicy as at no other time in the whole year. And so perhaps the most ordinary fruit from German lands now makes its grand appearance. Hardly a day goes by without the demand to bite into a crisp, fresh apple, enjoy apple pie in all its variations, or make our own applesauce - for pure pleasure of potato pancakes, crepes or pancakes. A high-speed blender not only makes it easier to prepare fresh applesauce, it also makes it so velvety smooth that it melts in your mouth.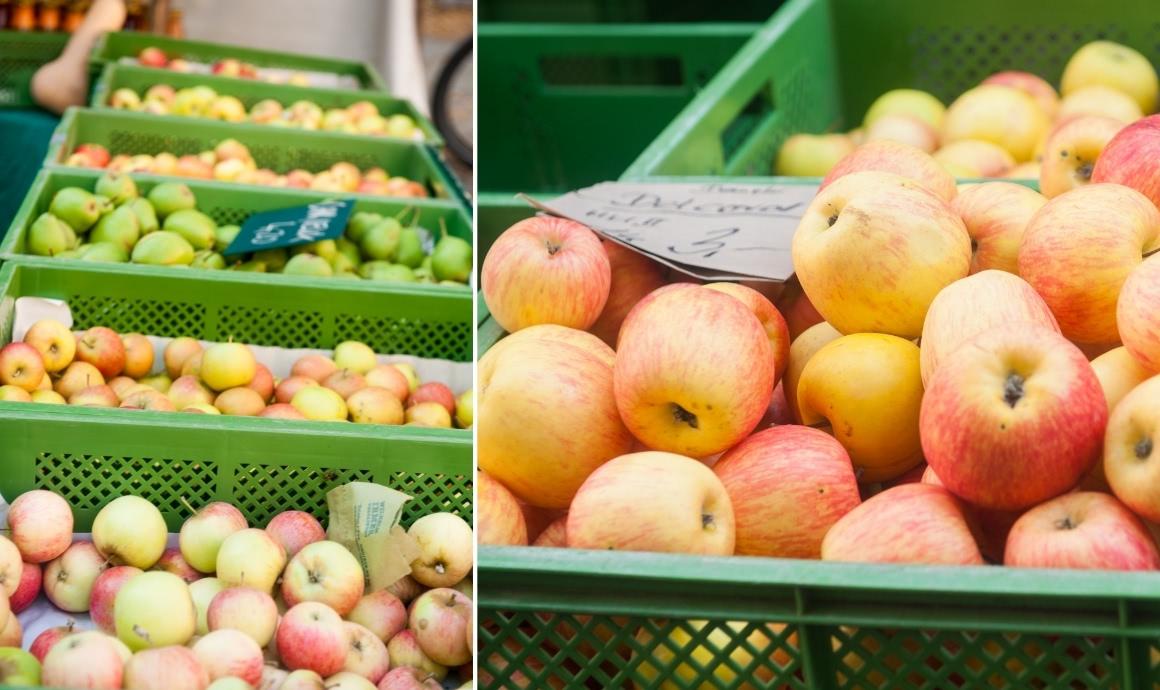 Make your own applesauce: Use whole apples
Why? You can make your own applesauce faster, if you simply skip peeling the apples, also use the core. Pureeing whole apples, is no challenge for a high-speed blender. Processing in a high-speed blender instead of with a hand mixer or blender gives the applesauce such a fine consistency that we previously only knew from store-bought applesauce. At the same time, you benefit from all nutrients, because the peel and the core also contain a lot of important nutrients.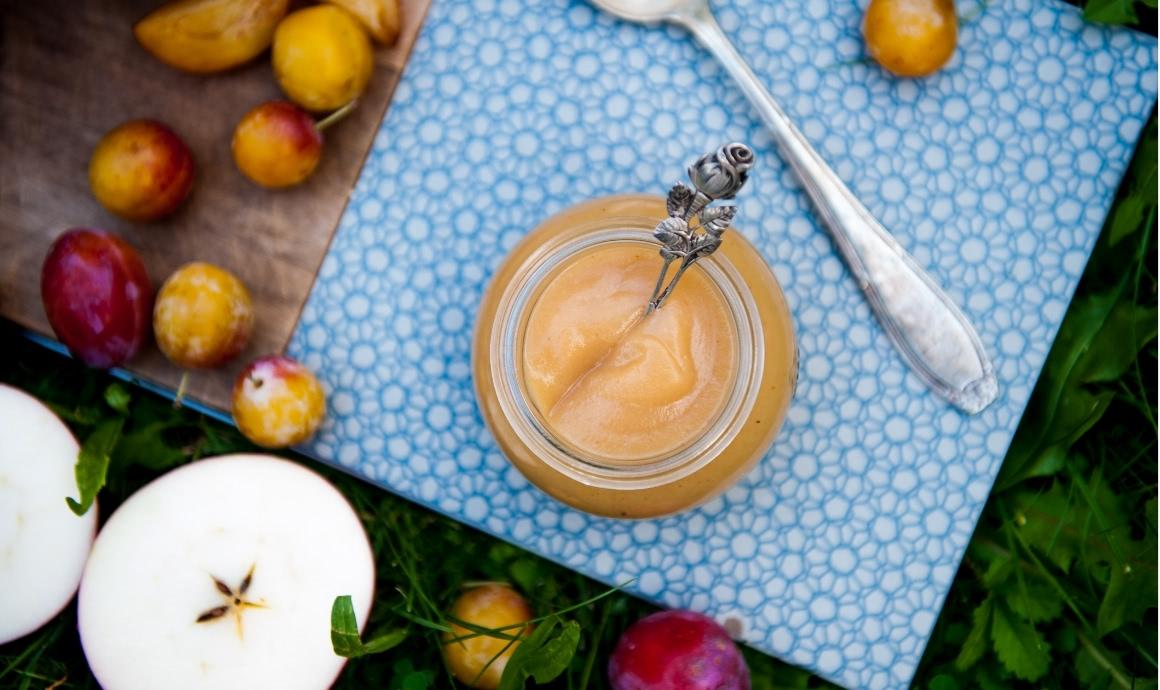 We prefer to use mild appel varieties for our applesauce. When making our own applesauce, we found out that you don't need any added sugar - the sweetness of mild apples is absolutely sufficient. If you like your applesauce a little more tart and also more acidic, we advise you to use an apple mix with enough Boskop apples.
We like to add some fresh lemon juice to our applesauce to prevent it from turning brown. If you want to ad some, flavor use cinnamon and fresh vanilla pulp. This just goes wonderfully with applesauce and gives off a wonderful aroma when steaming the apples.
Fresh applesauce
With cinnamon and vanilla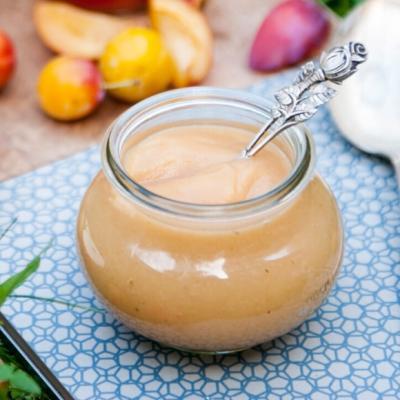 Ingredients
500

g mild apples

50

ml water

filtered

1/4

piece of lemon

1/3

vanilla bean

1

pinch of cinnamon
Instruction
Wash the apples, cut them into quarters, removing the stems.

Put the quartered apples in a pot with the water and add the juice of 1/4 lemon. Use a knife to remove the pulp from the vanilla bean and add it to the apples in the pot along with 1 pinch of cinnamon. You can also steam the scraped vanilla bean with the apples for a more intense vanilla flavor. Important: If you decided to add vanilla to the pot, please remove the rest of the vanilla beans, before putting everything into the blender.

Now bring everything to a boil and then simmer the apples over low to medium heat for about 15 minutes - until they are soft.

Remove the pot from the heat and allow the apples to cool down a bit before adding them to the blender - about 65 degrees. Remove vanilla bean if necessary!

Now put the slightly cooled apples into the container and blend on maximum until a uniform mass or fine puree is formed.

Then fill the applesauce into sterilized airtight canning jars and let cool upside down. This way, the applesauce will keep for a few weeks in a cool, dark place. We prefer jars or canning jars with swing top.
Applesauce recipe in a PDF file
Yes, I would like to subscribe to the newsletter and receive the applesauce recipes as a printable PDF file for free.

Please send me e-mails, according to the privacy policy, on a regular basis. The Newsletter contains information about kitchen appliances, utensils, recipes and preparation tips, this is revocable at any time.
Applesauce variations: With pears, plums and mirabelles
Of course, you can also easily vary your applesauce by replacing some of the apples with one or more other types of fruit. For example, we also like apple-pear puree, which our children love simply because the pears make it a little sweeter. Of course you can also add mirabelles or plums. If there is a lack of sweetness, we like to use a little honey or maple syrup.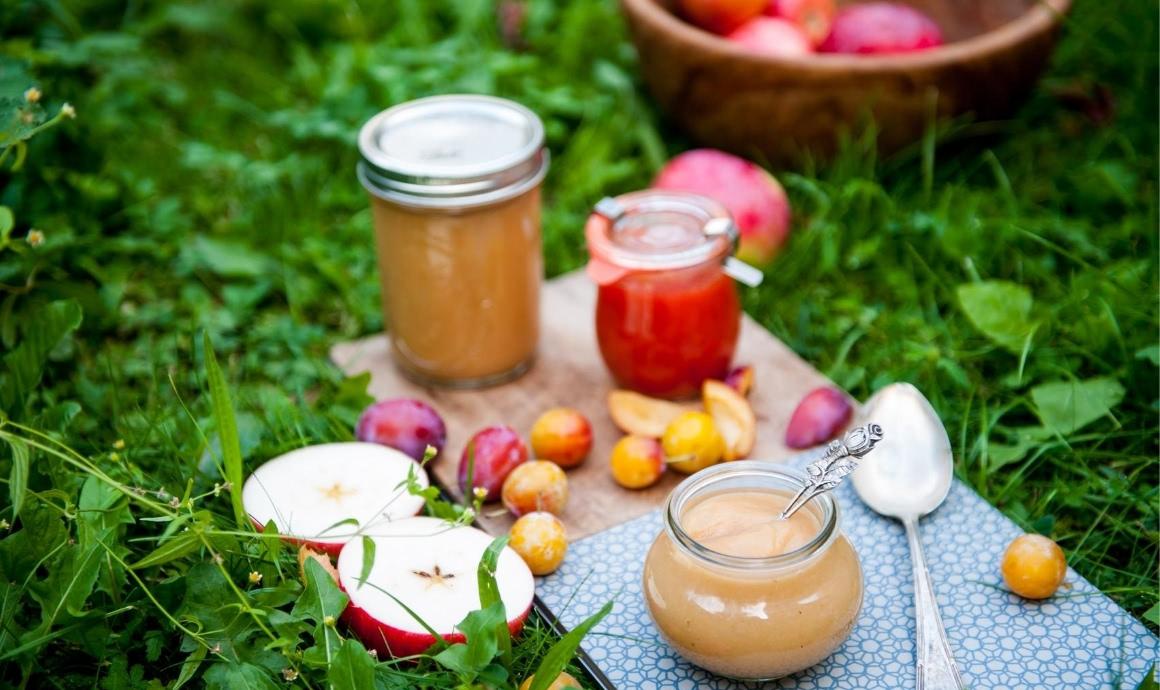 How do you like your applesauce? Have you ever made applesauce in a blender?
We appreciate your Feedback!